Southern States Junior Golf Development Award
Southern States Junior Classics recognizes individuals or groups who have contributed greatly to the betterment of junior golf in the southern United States.
Southern States Junior Golf Development Award recipients: Joe & Carol Hall, Tee Times Magazine
Tee Times is a regional tabloid golf paper, published 8 times a year, April-November, distributed to locations across the state of Tennessee, many courses in Alabama, select courses in North Carolina, Kentucky, and Mississippi. This full color 24-28 page paper is content-rich, providing the reader all things of interest relating to golf.
Featured articles:
Instruction ~ Golf News ~ Equipment ~ Junior Golf Tournament Results (from First Tee to TGA sanctioned events to independent regional events) ~ Player/Professional Profiles
Joe & Carol Hall:
2001 to present: Owner/Publisher: Tee Times Magazine
Producer of Nashville Golf Show, a consumer golf show, slated for the Music City Center, a Nashville first!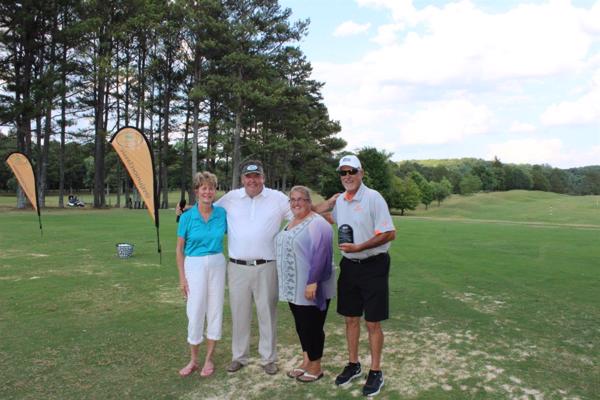 06/23/16 - Joe (far right) & Carol Hall (far left) with SSJC Executive Director, Jason Nall, and SSJC Social Media Director, Misty Nall